Voting FAQ
What is the referendum?
The August 2020 referendum allows the state's travel businesses to elect and re-elect commissioners to represent all five industry categories: accommodations, attractions and recreation, restaurant and retail, transportation and travel services, and passenger car rental. The commissioners for consideration are listed on this page.
Who gets to vote?
An assessed business that has paid outstanding balances by July 10, 2020, is eligible to vote in the referendum. Contact vote@visitcalifornia.com to find out if you are eligible.
Who receives a ballot?
A ballot is issued to an assessed business with no outstanding balances by July 10, 2020. The ballot is addressed to the voter identified by the business or generically to Assessed Business Partner when no contact has been identified. If you have a question, please contact vote@visitcalifornia.com for assistance.
How do I vote?
Voters will receive a ballot in the mail and an email from TrueBallot, a third-party election firm. The paper ballot can be sent back or a vote can be cast online. You will need your pin number to vote online; it can be found on the ballot or in the email sent to you in August. If you no longer have your pin number, please contact vote@visitcalifornia.com for assistance.
What is the timeline for voting?
June 2020: California Travel & Tourism Commission approves resolution authorizing 2020 referendum
June 2020: Office of Tourism issues letter announcing intent to call referendum pursuant to Tourism Marketing Act
July 10, 2020: Deadline for assessed businesses to pay outstanding balances in order to be eligible to vote
August 2020: Ballots arrive via mail and email and voting opens online
August 30, 2020: Deadline to cast vote
September 2020: Referendum results announced
Who can I contact with questions?
For questions regarding the balloting process, including undelivered and lost ballots, please contact vote@visitcalifornia.com for assistance.
2020 Commissioner Elect Bios
ACCOMMODATIONS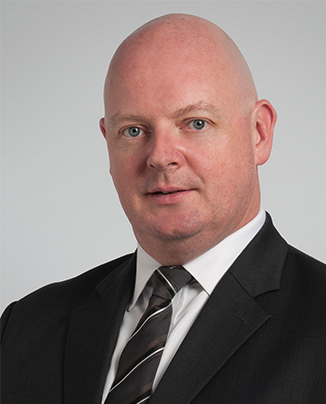 Peter Clarke
Vice President — CMH Operations West, InterContinental Hotels Group (IHG)
Peter Clarke is vice president of operations West Coast for Company Managed Hotels at InterContinental Hotels Group (IHG).
Peter joined InterContinental Hotels in Cleveland as regional director of operations of Midwest and Canada in Aug. 2016 with more than 20 years of experience in luxury, lifestyle and resort hotels.
Clarke's international career began with the InterContinental Hotels Group after serving at the San Francisco Mark Hopkins Hotel from 1995 to 1998. This experience led him to the Four Seasons Hotels in Washington D.C., Bali, Bangkok, Shanghai and Budapest.
In Sept. 2009, Peter returned to Shanghai and joined Shangri-La Hotels and Resorts to manage the Pudong Shangri-La Hotel during an exciting World Expo in 2010. In early 2012, he joined Kerry Hotel as general manager (Shangri-La Hotels first 5 Star lifestyle Hotel) a 577 room property that includes 182 serviced apartments and the extensive Kerry Sports Club.
In late 2013, after a very successful ramp up of Kerry Hotel, Peter returned to the flagship Pudong Shangri-La Hotel as Area General Manager with regional responsibilities for Shangri-La Hotels in Wuhan and Nanchang.
Raised in Ireland, Peter first arrived in the U.S. more than 20 years ago, after graduating from the Dublin Institute of Technology School of Culinary Arts and Food Technology, Cathal Brugha Street, Dublin.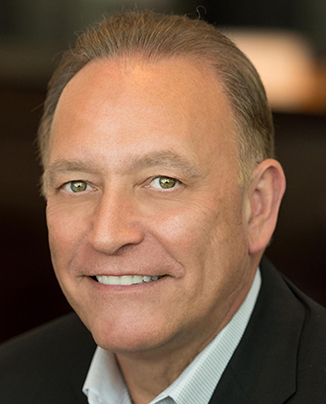 Michael Dunne
Area Vice President, California Hilton Worldwide
Michael Dunne serves as Area Vice President for 26 Hilton Managed Hotels on the West Coast. Prior to taking this role he was the Area General Manger for Hilton in the Bay Area. From 2007 until 2015 Michael served as the general manager of Hilton San Francisco Union Square, leading a team of 1200 employees with direct oversight of 12 executive committee members.
A hospitality industry veteran, Michael has spent over 22 years leading hotel teams in various management positions – with 15 of those years with Hilton Worldwide. Michael exemplifies Conrad Hilton's vision "to fill the earth with the light and warmth of hospitality." Under his leadership, Hilton San Francisco Union Square has undergone multi-million dollar enhancement projects to improve the hotel's overall guest service and amenities and implemented company-leading environmentally sound, sustainable practices in all operational activities through energy and water conservation, recycling and composting. In his current position, Michael also oversaw the conversion of Juniper Hotel Cupertino, Curio Collection by Hilton and Park 55 San Francisco – A Hilton Hotel to Hilton Worldwide properties.
Prior to joining Hilton San Francisco Union Square, Michael served as the general manager of DoubleTree by Hilton San Jose - Airport Hotel. He also held the hotel manager positions at Hilton Glendale in Glendale, Calif, Helmsley Palace hotel and St. Regis New York and served as the director of food and beverage at Miramar Sheraton in Santa Monica, Calif. Michael also shared his passion for hospitality with future hoteliers as an adjunct professor at Glendale Community College where he taught Introduction to Hospitality for six semesters.
Michael received his Bachelor of Science degree in Hospitality Management from Florida International University, Miami and an Associate Arts degree in Liberal Arts from St. John's University, Queens, New York. He serves as an executive board member of the San Francisco Travel Association, San Francisco Tourism Improvement District and San Francisco Hotel Council. He is also a board member of the San Francisco Chamber of Commerce.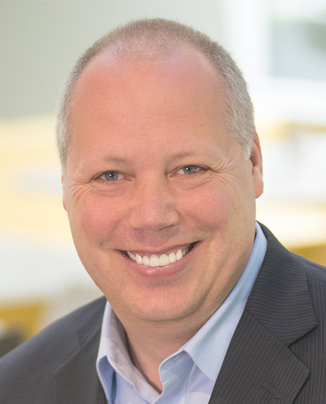 Brian King
Global Officer – Distribution & Revenue Strategy, Customer Engagement, Global Sales & Services, Marriott International
Brian King lives by his name. With more than 30 years of lodging industry experience, his career has always been driven by the belief that "the customer is king." Today, as Global Officer of Distribution & Revenue Strategy, Customer Engagement, Global Sales & Services for Marriott International, Brian's team optimizes demand, drives revenue and delivers a seamless experience for customers across all the company's sales channels.
Brian's current portfolio encompasses key sales channels representing $23 billion in gross annual revenues and the company's relationships with traditional travel partners and online intermediaries such as Expedia and Google. Brian also has responsibility for the Global Sales Organization that manages the company's largest multinational accounts worldwide across all segments from luxury, group, leisure and corporate transient; Customer Engagement Centers, whose agents engage with 65 million customers annually; and Revenue Strategy teams, who determined pricing strategies using sophisticated forecasting and optimization tools. Additionally, he leads a team focused on corporate strategy, communications and change management.
Brian is a distinguished speaker and panelist at many industry conferences and summits and has been a featured contributor for USA Today, The New York Times, The Wall Street Journal and Time. In addition, he is an appointed commissioner for the California Travel & Tourism Commission (DBA Visit California) and a judge for the Interactive Advertising Board. Recently, he was named one of the 25 Most Influential People in the meetings industry by Successful Meetings and is a 2018 recipient of Fortune Partners Top Service Award for his leadership in customer recognition management.
Recently, Brian was appointed to become president of the company's Caribbean and Latin America Division, a role he will assume January 2021.
Brian has a B.A. in Communications from Cardinal Stritch University in Milwaukee, Wisconsin, where he was awarded the Distinguished Alumni Award for Professional Achievement. He has completed executive education courses at the Kellogg School of Management at Northwestern University and the School of Hotel Management at Cornell University.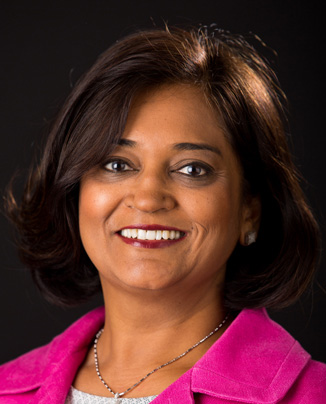 Sima Patel
Chief Executive Officer, Ridgemont Hospitality
Sima Patel is co-founder and CEO of San Francisco Bay Area based Ridgemont Hospitality. As a family owned and operated company, Ridgemont Hospitality's portfolio consists of both branded and independent boutique hotels. Sima is a passionate leader, visionary, and lifelong entrepreneur with extensive experience in hospitality operations and hotel development.
Sima is currently serving as a commissioner and also a past chair of Visit California. She serves as a board member for California Chamber of Commerce and a member of the California State university Hospitality and Tourism alliance advisory board. Sima serves her community by serving as a treasurer on the Historical Paramount Theatre board and is a member of the Oakland Rotary Club.
She is the founder of a nonprofit named Renaissance Foundation and the project saaheli with a mission to empower women to break social and cultural barriers so they can reach their true potential. Saaheli provides self-defense training to at-risk girls including those who are homeless, and works to educate human trafficking survivors.
Sima is recipient of many awards including the 2006 Richard L. Spees Destination Oakland Award, presented by the Oakland Convention and Visitor's Bureau; Woman Hotelier of the Year 2001 from AAHOA (Asian American Hotel Owners Association); 100 Most Influential Women in Business by SF Business Times; and the Executive Leadership award by Ascend, a Pan-Asian Business Professional association.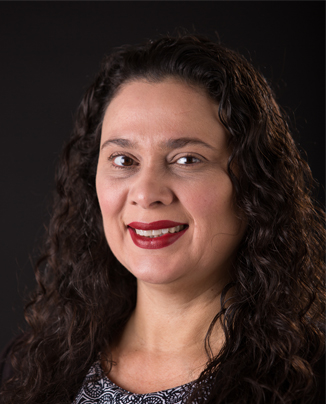 Bobbie Singh-Allen
Executive Vice President and COO, California Lodging Industry Association
Bobbie Singh-Allen currently serves as the Executive Vice President and Chief Operating Officer for the California Lodging Industry Association (CLIA). Singh-Allen also serves as the Executive Director for the Independent Lodging Industry Association (ILIA). She is recognized as a leader in the tourism and hospitality industry.
Prior to leading ILIA and CLIA, she served as Vice President of Government & Legal Relations for another lodging association. Her professional experience also includes serving as a government and community relations consultant for 10 years and Government Relations Directors for The Nehemiah Corporation of America.
Singh-Allen received her J.D. from Lincoln Law School of Sacramento and earned her B.A. in Government from California State University, Sacramento. She also completed her course work for a M.A. in Government. She has more than 15 years experience on housing, real estate, land use, affordable housing, community development and environmental issues.
Singh-Allen is a native of India and a wife and mother of two children. She has lived in Elk Grove for more than 15 years. Singh-Allen has served on the Elk Grove Teen Center Board of Directors; the Elk Grove Food Bank Board of Directors and was an active member of the Rotary Club of Laguna Sunrise. Currently she is founding board member for Elk Grove First and the South Asian Community & Culture Political Action Committee.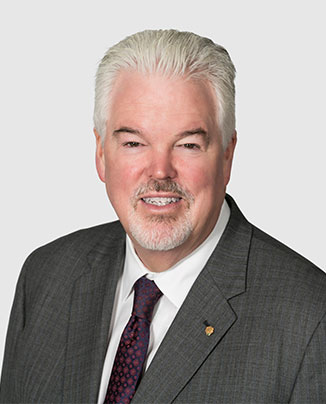 Paul Tormey
Regional Vice President & General Manager California Region, AccorHotels
Paul S. Tormey brings more than three decades of hospitality leadership to his position as regional vice president, California for Fairmont Hotels & Resorts and general manager of the brand's flagship property, Fairmont San Francisco.
In addition to managing Fairmont San Francisco, he oversees Fairmont hotels and resorts in California including Fairmont Sonoma Mission Inn & Spa; Claremont Club & Spa, A Fairmont Hotel; Fairmont San Jose; and Fairmont Olympic Seattle.
Paul came to the Bay Area from Boston, Massachusetts, where he most recently held the post of regional vice president and general manager at Fairmont Copley Plaza. In that position, he managed the operation of the historic Fairmont Copley Plaza, where he led the property through a more than $20 million renovation and restoration while overseeing operations for Fairmont Washington, D.C. Georgetown, Fairmont Pittsburgh, and the legendary Plaza Hotel in New York.
Paul joined Fairmont Hotels & Resorts in 1999 as hotel manager of The Plaza Hotel in New York. In 2001 he became general manager at Fairmont Hamilton Princess, Bermuda. Before joining Fairmont Copley Plaza, he served as general manager at Fairmont Chateau Whistler, British Columbia, rated the No. 1 ski resort in North America and No. 1 golf course resort in Canada.
Active in the local community, Paul served on the board of the Greater Boston Convention and Visitors Bureau and on the advisory board of the Shaw School of Hospitality at Boston University, where he was a frequent guest speaker. He also shared his expertise as a member of the board with the Massachusetts Lodging Association, which named Paul General Manager of the Year in 2014. He proudly committed his time as chairman of the board for Friends of Copley Square, which works with the city to maintain and beautify Copley Square.
In San Francisco, Paul has been actively involved as an Executive Committee member of San Francisco Travel, Officer of the Hotel Council of San Francisco, board member of St. Francis Foundation and the British-American Business Council.
After obtaining a Bachelor of Science in Business Administration from Northeastern University, Paul embarked on a hospitality career with Sheraton Hotels where he worked in positions of increasing responsibility from 1980-1999.
Paul and his wife Pam reside in San Francisco. A self-proclaimed oenophile, he also enjoys sailing, golfing and skiing.
ATTRACTIONS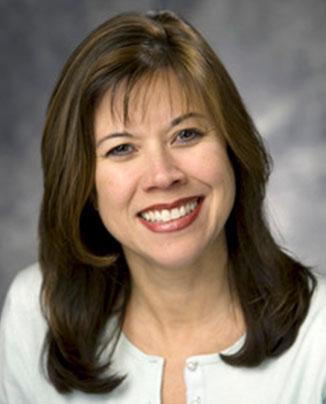 Karen Irwin
President and COO, Universal Studios
Karen Irwin is President and COO of Universal Studios Hollywood, overseeing all business operations for the theme park and adjacent Universal CityWalk.
Prior to her current role, Ms. Irwin was Executive Vice President of Global Merchandise and Partnership Development for Universal Parks and Resorts, leading a corporate-level team responsible for retail concepts and product development, planning, compliance and licensed brand management, including the development and launch of retail programming for the Wizarding World of Harry Potter. During that time, she was also responsible for Partnership Development, supporting NBCU Corporate Sponsorships and other UPR global, strategic relationships.
Ms. Irwin began her career with Universal Orlando in 1990 as part of the opening team for Universal Studios Florida. She has served in several leadership and department-head capacities including: Director of Operations and Director of Support Services for Food and Beverage, Vice President of Merchandise Operations and Vice President of Revenue Operations. She moved to Universal Parks and Resort Corporate Team as Vice President of Partnership Development in 2004.
Ms. Irwin has served on the Executive Committee for the Metro Orlando Economic Development Commission, Boards of Directors for the Rosen School of Hospitality at The University of Central Florida and Valencia Community College. She has also been President of Universal Orlando Volunteer Board and Chair of the Universal Workplace Giving Campaign. She currently serves on Boards for L.A. Tourism and Convention, the L.A. Sports and Entertainment Commission, Visit California and the Universal Studios Hollywood Discover a Star Foundation.
A graduate of the University of Florida, with a Bachelors degree in Journalism and Communications, Ms. Irwin also completed an Executive Development Program at the Wharton School of Business and has 30 years of management and leadership experience in the hospitality industry.
Ms. Irwin and her husband reside in Los Angeles, CA and have four children.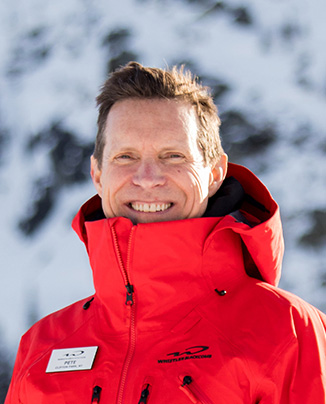 Pete Sonntag
Senior Vice President, Mountain Division Vail Resorts
Pete Sonntag is the Senior Vice President, Mountain Division for Vail Resorts and oversees the operations of Whistler Blackcomb, Tahoe, Stevens Pass and Australia.
A life-long skier, Pete has held many key leadership positions within the Vail Resorts portfolio including Tahoe California region, Beaver Creek, Vail and Keystone. Most recently, Pete served as the Senior Vice President and Chief Operating Officer of Whistler Blackcomb. Pete began his ski career as an instructor for the Beaver Creek Ski and Snowboard School. Pete is an avid skier, mountain biker, outdoor enthusiast and proud hockey dad and has spent a significant portion of the last 10 years in ice rinks across North America.
PASSENGER RENTAL CAR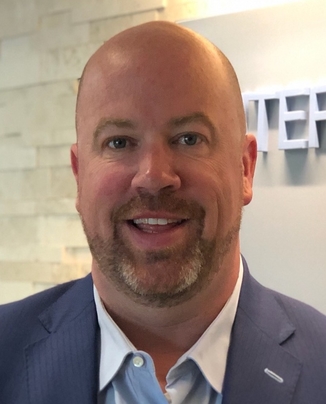 Jason Clarke
General Manager/Vice President, Enterprise Rent-A-Car

Originally from Boston, Jason Clarke currently serves as General Manager and Vice President at Enterprise Rent-A-Car. He has over two decades of experience at Enterprise, having served in capacities including Regional Rental Manager in San Francisco, Regional Vice President in Denver, Vice President and General Manager in Helena, and now as General Manager in Sacramento.
RESTAURANT & RETAIL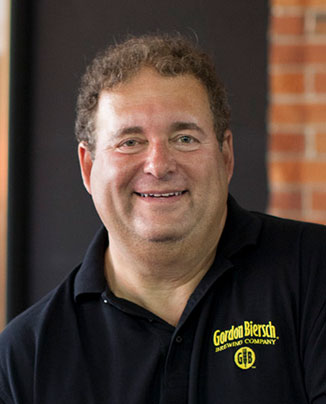 Dan Gordon
Chief Executive Officer, Gordon Biersch
Dan Gordon, co-founder of Gordon Biersch, has earned a reputation as one of America's leading brewing engineers. As the director of brewing operations for Gordon Biersch, he supervises the state-of-the-art brewing and bottling facility in San Jose, CA.
Gordon is the first American in more than 40 years to graduate from the prestigious five-year brewing engineering program at the world-renowned Technical University of Munich in Weihenstephan, West Germany. Before earning his brewing engineer's degree there in 1987, he interned at Spaten Brewery in Munich and served as a technical translator at Löwenbrau Consulting.
Gordon, who was born in San Jose in 1960, entered the program after earning a resource economics degree from the University of California at Berkeley in 1982 and spending a year as an exchange student at the Georg August University in Göttingen, Germany. He also worked for the Anheuser Busch brewery in Fairfield, CA to gain the brewing experience he needed to apply to the Technical University of Munich.
After completing the world's most advanced brewing program, Gordon returned to California and joined forces with restaurateur Dean Biersch to take advantage of a new state law allowing brewery restaurants. In 1988, the partners opened their first Gordon Biersch brewery restaurant in Palo Alto, CA and now Dan directs the operations at his state of the art bottling brewery in San Jose, CA. He is also the namesake of Dan Gordon's restaurant and brewery in Palo Alto, which features his full line of Gordon Biersch beers in conjunction with West Texas style BBQ.
In the decades since, Gordon Biersch and the concept it pioneered have both expanded dramatically. But Gordon still makes sure his beloved beers -- Pilsner, Märzen, Hefeweizen, and Blonde Bock plus seasonal beers -- are brewed in strict accordance with the German purity laws. He uses only the finest ingredients, including Hallertauer hops and a pure strain yeast culture from the Weihenstephan yeast bank
A lesser known attribute is Dan's musical background as a jazz trombonist. Accomplished on both tenor and bass trombone he has had recorded with Michael Davis on Absolute Trombone II and Curtis Campbell's Blues album "Live at the Sweetwater." As an undergrad exchange student in Göttingen, Germany, Dan spent more time playing in the jazz clubs as opposed to studying and his jazz rock group was featured in a concert at the Deutches Theater (German National Theater). He continues to be active in the Bay Area jazz scene performing with numerus contemporary big bands and combos.
TRANSPORTATION & TRAVEL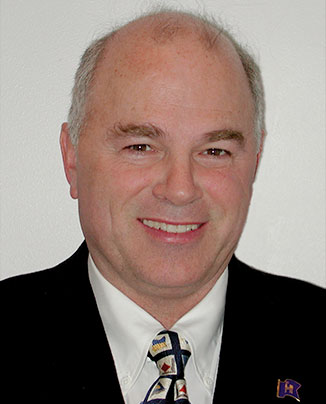 Terry MacRae
Chief Executive Officer, Hornblower Cruises and Events
Terry MacRae founded Hornblower Yachts, Inc.(doing business as Hornblower Cruises & Events) in 1980, and serves as Chief Executive Officer, the President and is also its owner. Mr. MacRae is the Co-founder of HMS Global Maritime and the American Queen Steamboat Company, and serves as Chief Executive Officer of Alcatraz Cruises, LLC, Statue Cruises, LLC, HNY Ferry, LLC and Hornblower Canada Co. He leads one of the largest and fastest growing charter yacht, dining cruise and ferry operating companies in the nation. He is an expert in the design, renovation, construction and operation of green/hybird passenger vessels, and a highly regarded leader in the fine dining, entertainment and tourism development sectors.
He lead the team that successfully won 10-year-long contracts, awarded by the National Park Service, to provide the exclusive transportation of visitors to Alcatraz Island, and the Statue of Liberty National Monument and Ellis Island Immigration Museum, and most recently won the exclusive contracts to provide boat tours to the Niagara Falls in Ontario, Canada and Citywide Ferry Services to the City of New York.
He began his career as an environmental engineer with Industrial Clean Air, Inc. Quickly climbing the corporate ladder, Mr. MacRae served as Vice President and Vice President of Sales following the acquisition of Industrial Clean Air by Ecolaire Systems, Inc., where he looked for exciting and memorable venues for entertaining clients and soon began frequenting Hornblower Tours in Berkeley. By placing a great deal of importance on customer service, safety and teamwork, he grew the original two-boat acquisition to a 80+vessel, $250 million company with over 1,600 employees, who served an estimated 15,000,000 guests in 2017.
He served as President of the Passenger Vessel Association (PVA) and helped to create the joint U.S. Coast Guard/PVA Partnership Action Team and is a past member of the Society of Naval Architects and Marine Engineers. He was selected as California Travel Industry Association's Entrepreneur of the Year in 1999. Mr. MacRae also served in the past as a board member for San Francisco Travel, the U.S. Travel Association and is currently a Commissioner for the Visit California Commission, which promotes travel to and within the state. He is currently the Chairman of the National Parks Hospitality Association an organization of national park concessioners; the Chairman of the National Parks Promotion Council, and organization that promotes visitation to our national parks; and the Vice Chair of the California Chamber of Commerce.He has been profiled in several leading business publications, including the San Francisco Business Times and the Financial Times.
Mr. MacRae is a graduate of California State Polytechnic University at San Luis Obispo with a Bachelor of Science degree in Mechanical Engineering. He has two daughters, Grace (Cornell Hotel School '11) and Camille (SAIC '14), and resides in the San Francisco Bay Area with his wife Mary (Cornell Hotel School '78).